Mark Smiciklas of Intersection Consulting
With Friend Fridays, we highlight some of the great people who do their coworking at The Networking Hub. This week, we chat with Mark Smiciklas from Intersection Consulting.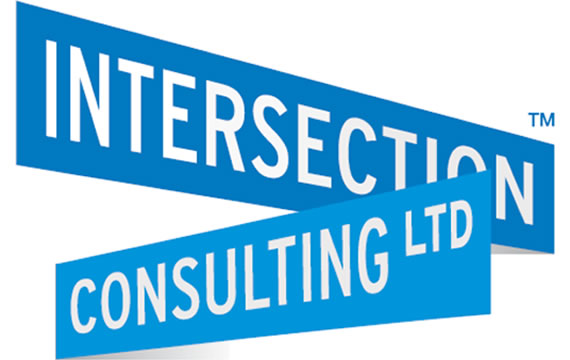 Tell us a little about yourself and what you do.

Intersection is a digital marketing consultancy that helps clients connect with their audiences through strategy development, tactical implementation and education.
Some of the services I provide include digital audits, marketing playbooks, channel set up & optimization, online advertising strategy, content planning/development, website project management and digital marketing training.
What makes your company different or special?
I think a few things help differentiate my business.
My philosophy is based more on strategy, less on the tools and "shiny objects". My approach is focused on helping clients understand how to use digital channels to achieve business objectives and implement programs they can manage within their organizational capacity.
I feel another point of differentiation is my business experience. Having worked on the "other side of the desk" for over 15 years helps me understand organizational marketing challenges and puts me in the position to be able to offer unique insight.
How did you get started?
The idea for Intersection was born during a MBA residency at Royal Roads University in 2004.
My experience to that point was focused on managing traditional marketing programs in the manufacturing sector. I had become really interested in digital marketing and was trying to figure out a way to be able to explore that field in a professional capacity. Motivated by the entrepreneurial environment, I ended up incorporating Intersection in 2005.
After graduating, I remained focused on my corporate job but started to invest time during evenings and weekends working on a series of digital marketing side projects for friends and colleagues.
In 2007, I took the leap and left my Director of Marketing role to work on an extended contract to develop and manage digital marketing for a small local software developer.
In 2009, I decided I wanted to work on wider variety of projects. I developed a digital strategy delivery framework and began exploring a new business model. This led to Intersection transitioning from a one client practice to a fully independent digital marketing consultancy servicing a wide variety of organizations and sectors.
What are you currently working on?
On the consulting side, I'm in the middle of developing and implementing a social media strategy for Vancouver International Airport and working on a full scale digital marketing management project with a growing Vancouver based software start-up.
As far as other ventures, I'm still spending some time marketing The Power of Infographics, my book about the business of information design that was released over the summer. I am also investing a fair bit of time and energy on Solopreneur.ca, a new website and knowledge resource dedicated to Canadian solo entrepreneurs that I'm launching early 2013.
What made you decide to cowork at The Network Hub?
I had been working from a home office for a couple of years and found my productivity was starting to wane. My initial attraction to The Network Hub was the option of having a dedicated work space downtown that offered 24/7 access. More importantly, I really liked the vibe of the work environment – I find the energy and mood of the space really helps me stay productive. The fact that the Network Hub team is super-friendly and helpful and you're surrounded by entrepreneurs only adds to the appeal.
Any advice you have for other entrepreneurs and small business owners?
Don't be afraid to experiment and try new things. Being flexible and open to change is an important part of being an entrepreneur or small business owner. In my own case, it took me a couple of years to really fine tune my business model, understand who my target market was and refine my service offering. Don't get set in your ways, jettison what isn't working and be open to testing new ideas.
It's a cliché, but I feel it's really important to make time to work ON your business. It's really easy to get engrossed in client work and putting off the needs of your own business. Carve out time every week for things like networking, education, strategy, marketing, branding, content generation, etc.