Meeting Room Rental in New Westminster
The Network Hub provide affordable and flexible meeting room rental in Downtown New Westminster that you can book online, from $30/hr. No membership required. No setup fee necessary. Our New Westminster meeting room is conveniently accessible by skytrain, bus and car. Free, but limited, parking is available. When you reserve our meeting room in New Westminster, it includes all the necessary amenities & staff to support you during your use. You can book our meeting room by the hour and there's no limit to how long you can book it for. Included with your meeting room rental in New Westminster are: internet access, reception services, access to printing and scanning services. Complimentary coffee, tea, and water is also available for you and your guests.
When you book our New Westminster meeting room, our reception staff will be on hand to warmly receive your guests, clients, or interviewees. When you rent our meeting room for interviews, our reception staff will facilitate your interviewees to ensure a smooth and professional experience. Our meeting room is also perfect for team meetings as the space can be reconfigured to meet the specific needs of the event. Especially convenient is the numerous options for catering service provided by renowned restaurants located within steps away, such as Wild Rice, Longtail Kitchen, ReUp BBQ, Tre Galli Gellato, Pamola Bakery, and Wally's Burgers. Our New Westminster meeting room comes with all the necessary amenities & staff to ensure that you are fully supported when you use our space.
What Are The Different Meeting Room Rates?
Main Meeting Room (seats up to 4)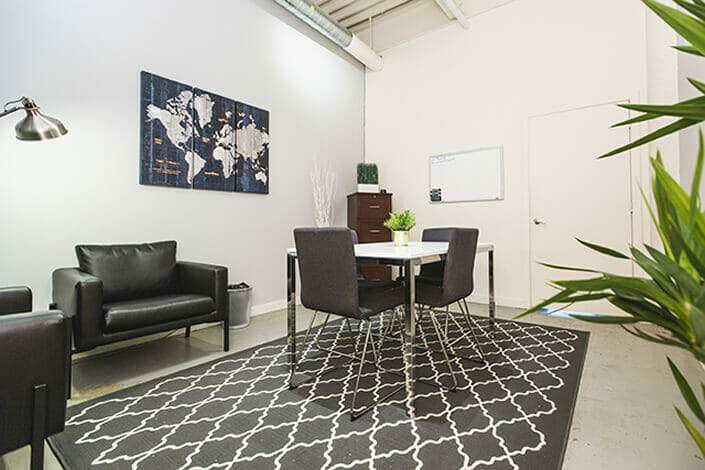 Book Now
*: By law, we are required to add a 5% GST to all bookings.

Testimonials
"Held some interviews in the meeting room and the the staff here were super helpful with everything that was needed. The facilities were really well organized and clean and helped me present a professional image for the interviews."
"The hub is a great spot to work! As an Interior Designer with a growing business, I currently do not have a proper office space that I can work in or meet my clients at. The Hub enables for me to elevate my meetings and presentations with my clients to a professional level."
Frequently Asked Questions
Q: What's your cancellation policy?
A: We require a 72-hours notice for a full refund.
Q: Is printing free? If not, how much?
A: Printing is $1.50 (up to 10 pages) and $0.15 per additional pages
Q: Can we rent the room for filming or photography?
A: We welcome photography and film crews for commercials and short-films. Please email us with your project details first before booking.
Questions & Answers
Q: Can we bring in food?
A: We welcome outside catering, although we hope you will frequent our neighboring restaurants and support our local businesses. If you need help, we have our own list of preferred caterers.
Q: How far in advance should we book the room?
A: We recommend booking 1-2 weeks in advance.
Can't find an answer?
Contact us and we will be happy to assist!
How to Rent a Meeting Room in Downtown New Westminster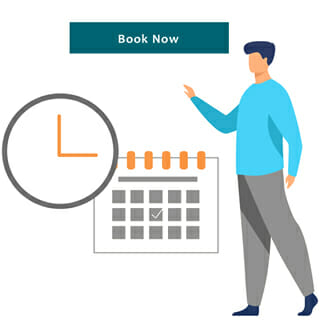 Step 1: Select Your Timeslot(s)
Click on the "Book Now" button for the meeting room of your choosing and select the start time and how long you'd like to use the room.
Tip: You can add multiple dates and times to your cart.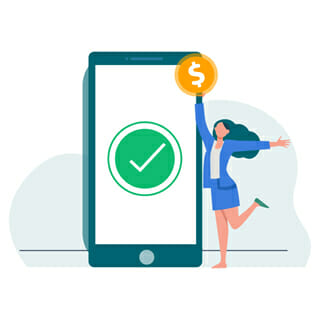 Step 2: Pay Online
Once you're ready, make your payment online and you'll get a confirmation email for your booking(s). If you don't have a login, you can register for a FREE account at the time of checkout.
Tip: Pay online using all major credit cards, including American Express.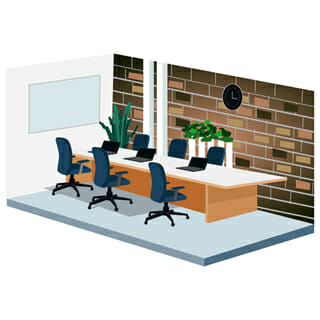 Step 3: Use The Meeting Room
The meeting room is reserved for you on the reserved date(s) and time(s). Upon arrival, you can provide instructions on how we should handle your guests to ensure a smooth and pleasant experience.
Tip: We can assist you with coordinating interviews also.
Contact Us
| | |
| --- | --- |
| Company | The Network Hub – New Westminster |
| Address | 810 Quayside Dr #205 |
| City | New Westminster |
| Province | BC |
| Postal Code | V3M 6B9 |
| Country | Canada |
| Phone | 604-544-5045 |
| Direction | Click here |