JC Valeros of PicsicleMedia
The Network Hub is home to a great variety of entrepreneur in a range of industries. One such individual is Picsicle Media. We recently had the opportunity to speak with Jeanne about it.
Please tell us who you are, something unique about yourself and what you do.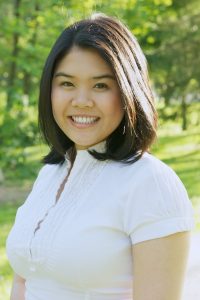 My name is Jeanne Valeros, but my friends, family and colleagues knows me as JC. What's unique about me is my energetic and happy personality. People who know me tend to describe me as entertaining. What do I do? Hmm – that's a good question. Well, our company, PicsicleMedia offers and provides an open concept photo booth service in the Greater Vancouver area, with a special focus on our clients' stories in mind. My job is to serve their photo booth service needs and take their experiences to a whole new level of customization.
What makes your company unique?
PicsicleMedia is unique, in that we strive to be innovative and think outside of the box for our customers. We make sure that your event's story comes through with the finished product, whether it be shared socially online or printed. Our complimentary consultation gives our future clients the opportunity to do 3 things: Get to know us and our services, see and feel if they like working with us, and lastly, decide if we are the right fit for their needs.
What inspired you to get into this line of work?
The inspiration came from my husband and then my kids… his ideas inspired the innovative design of our booth and our kids inspired me to offer the concept we are providing now =)
What do you enjoy the most about what you do?
I enjoy serving our clients – from planning, executing and then providing the fun factor.
Where do you see your industry going in the next 2 years?
In the next couple of years, the photo booth industry will grow and more small businesses will be around to provide different services, if not the same as the ones existing today.
What made you decide to work at The Network Hub?
The decision to work at The Network Hub was easy, it was a great way for me to get a break from my 2 children who are 3 and 1 yrs old.
How has the experience been for you?
I love working here because it gives me opportunity to be productive plus a little time for myself and to collect my ideas and thoughts without the distraction.
Which Music Era Do You Actually Belong In?
I'm in the 90's era, although I was born in the 80's.. the 90s music resonates with me because whenever I hear the songs, it makes me feel good and energized. Music from SWV, Brian McKnight, Boys 2 Men, Mariah, Nsync, etc – brings back those good old days when music told a story.
JC's company is social, you can connect with her on Facebook, Twitter and Instagram
For more info on PicsicleMedia, please visit http://www.picsiclemedia.ca