Love Tree Photography
With the Friend Friday series of posts, we aim to highlight some of the wonderfully creative people who cowork at The Network Hub. This week, we turn to Kendra and Brad from Love Tree Photography!

Tell us a little about yourself and what you do.
We are an award winning wedding photography team based out of Vancouver, BC. We travel locally, and internationally documenting weddings and relationships. In addition to shooting we also do custom framing, album design, and teach photography workshops.
What makes your company different or special?
Well for starters we are one of the few eco-friendly photography companies in the city. We love the fact that we live in a very green province, and we'd love to keep it that way. We offer environmentally friendly alternatives to traditional prints and albums, by printing on cotton rag with eco-friendly giclée inks. We go paperless whenever possible and make every effort to keep our business green. We're also pros at shooting in the rain – we don't let a little torrential Vancouver downpour get us down, we shoot right through that stuff!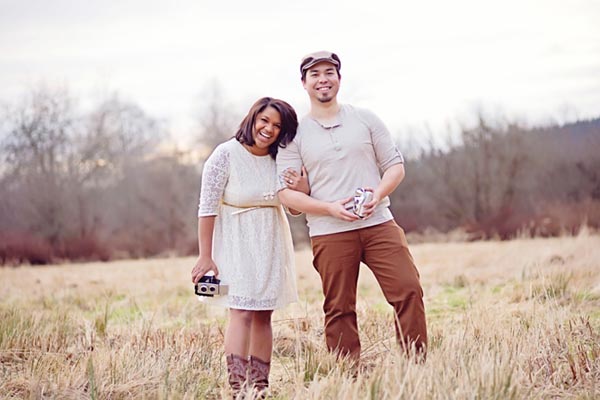 How did you get started?
Kendra started out as a freelance photojournalist. When the recession struck, the journalism industry took a bit of a nosedive and work was scarce, so Kendra began documenting private events and weddings on the side to supplement her income. She ended up falling in love with weddings and ended up leaving the journalism industry all together. When she married Brad he too got involved in the business by running our wooden photobooth.
What are you currently working on?
We're currently putting together a couple of workshops. Mentorship has always been a vital part of the photographic community, and we've been blessed with some excellent mentors over the years. We really feel it's our turn to return the favour to our community and will be teaching courses on album design & layout, marketing and sales, and lighting over the winter.
What made you decide to cowork at The Network Hub?
We were previously in a space that felt very confined and very corporate – it was really too stuffy for us because we're pretty laid back. We wanted a space that felt open, inviting and relaxed to meet with our clients, so that they could view the images from their wedding in a comfortable environment. We loved the fact we could make our office our own, and that we were surrounded by fellow artists at the New Westminster location. We also love being closer to the wedding district in New Westminster. Location is everything!
Any advice you have for other entrepreneurs and small business owners?
Find balance. In a day and age where communication and technology are so readily available it's tempting to be plugged in all the time. It's easy to work around the clock, and answer emails from your iPhone in bed. It's important to strike a balance between work life and home life. Set business hours and stick to them. Have set days off. Outsource the things you don't need to be doing (ie; leave accounting to the accountants, and bookkeeping to a bookkeeper!) No smartphones in the bed, or at the dinner table. Having a little time and space away from your business will keep you in a healthier mental state so you will be able to provide your clients with the best service possible.