Onn from Trade29
With the Friend Friday series on this blog, we highlight some of the fantastic people who cowork at one of the Network Hub locations in the Metro Vancouver area. Today, we turn our attention to Onn from Trade29.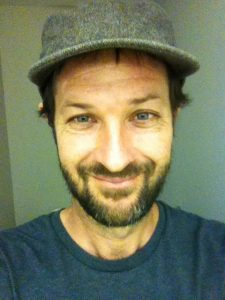 Tell us a little about yourself and what you do.
My name is Onn. I am married to Ornit and with 3 kids (10, 8 and 5 months). Originally from Israel. Happily arrived in Canada about a year and a half ago.
My background is in software development. I own a small business called Trade29 which provides services in the financial industry. I specialize in trading and developing trading systems. Trade29 provides tools, custom programming and consultations to small businesses, small hedge funds and self-directed investors. I trade/invest my own money and in the past I had also managed others.
What makes your company different or special?
Well for one, it's in the delivery. Trade29 is first and foremost results oriented. I come from a professional background in software so I have a lot of experience with software delivery. That experience was gathered working at within small startups and large corporations and I have hands on experience with almost all aspects of the software development lifecycle. That includes programming, RND management, product management, delivery management and customer relationship management. That is not very common for small businesses in general and especially in my domain. Having seen how it is done with the big organizations, I carry that same approach to a small business and so far it has worked tremendously well.
The second is that I have chosen a very small niche market to start from and that has helped out. I built strong relationships with vendors and am growing based on that. They all know that they can trust me to deliver on what I commit to.
Finally, it's in the horizon. I am in this for the long haul and will be working on this for as long as it takes; I am in no rush so to speak. This long term approach affects everything – without that I probably wouldn't be around today.
How did you get started?
In 2008 I quit my last place of employment and moved to a mountain in the north of Israel to meditate on the next steps. Out of that came the realization that I needed to sever some previous commitments I had previously made in life and start putting new ones in place. I liquidated all my assets and started looking at new forms of income. That was my first encounter with the financial markets where I started to learn how to trade futures. At first I was drawn in by the challenge – the % of people that make it to be successful traders it not comforting and the personal challenges to achieve that are quite substantial.
What are you currently working on?
At any given moment I am working on about 4-10 projects. This provides me with the bread and butter. These include small businesses in the trading industry and some self-directed investors.
In parallel to that I am growing the business. I am currently in the final stages of incorporating the business and am looking to expand. I am starting a membership/subscription model these days and am working on my online site/store.
I am investing considerable energy right now to finding the right people to work with. This is perhaps my biggest challenge at the moment because I need help in order to grow. Btw, if you are reading this, have looked at my web site and think you can provide a service that will help Trade29, don't hesitate to contact me any time and let me know. I'd love to hear what you have to say and perhaps it will lead to more – you never know if you don't try ????
What made you decide to cowork at The Network Hub?
I joined the hub about 6 months ago. Prior to that I had been working from home for the last 4 years. Part of the time from that mountain in Israel, 2.5 years from an island in Thailand and then here in Canada. In Canada I started to take the business more seriously and started looking to get out of the house. I needed to separate myself from the house so that I can work more efficiently and be at home more efficiently – that has proven to be one of the smarter things I did. Work environments are quite important for good work to be done. The Network Hub has certainly provided that for me and the results show in my monthly revenue growth.
Any advice you have for other entrepreneurs and small business owners?
Remember that it is all about you, your internal beliefs and your perception. You are your greatest hurdle to success. When you are stuck and things are not working – look inside, the answer is most likely there. In any situation, there are always options. Never ever give up.