Software Engineer Roc Carson
Most of the people that we feature in the Friend Friday series are entrepreneurs or small business owners, but there are all sorts of other professionals who also cowork at the Network Hub. One such person is Roc Carson, an independent contractor who works as a software engineer.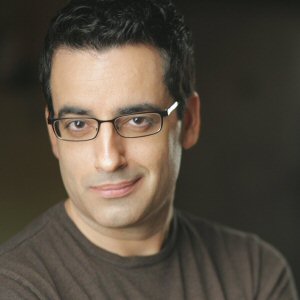 Tell us a little about yourself and what you do.
My name is Roc Carson, and I'm a Senior Software Engineer. I have experience in application and client/server development (C++/Java), R&D, hardware interfaces (including display hardware), and web. I've kinda been doing this for a while (but I'm not old!), and so I have led over 40 software projects ranging up to teams of 11 people. I prefer full-time employment, but lately I have been playing the role of an independent contractor.
How did you get started?
I wanted to be a jet fighter pilot, but my local fire chief convinced me that programming was cool.
What are you currently working on?
Just wrapping up a contract with the Provincial Blood Coordinating Office working on an intranet webapp. I enjoyed the experience not only because of the people I worked with, but I also learned ADF. I really enjoy picking up new tech, and it keeps life interesting. I'm currently seeking new work, whether it will be contract or employment.
What made you decide to cowork at The Network Hub?
I prefer workspace that is separate from where I live, so that when I go home, I don't have that guilty feeling that maybe I should be doing some work. :-]
Any advice you have for other entrepreneurs and small business owners?
Since I'm not currently an entrepreneur, I can only speak from experiences where I have made new designs. My philosophy is much like James Goldsmith once said: "If you see a bandwagon, it's too late." Success by innovation feels better than success by cloning.