Wes Koopmans from Of Desks Studios
With Friend Fridays, we highlight some of the great people who cowork at The Network Hub. This week, we take a look at Of Desks co-founder Wes Koopmans.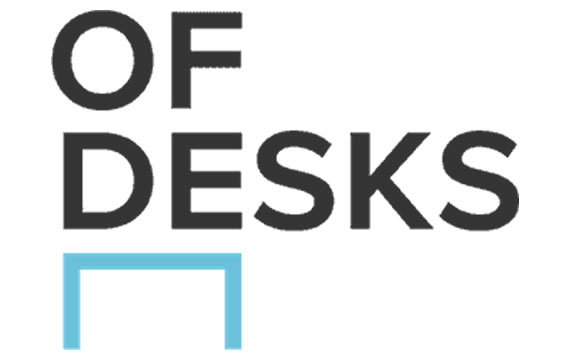 1. Tell us a little about yourself and what you do.
I'm @weskoop on Twitter, because I feel that Koopmans was too long for the internet. I'm a cofounder (with @darrellkoopmans) at Of Desks Studios, and we make and host efficient WordPress sites.
2. What makes your company different or special?
We focus on custom themes/admin screens for clients that do not want to look like the rest. Even though we've only had the doors open for 6 months, we have a ton of history in Web Design.
3. How did you get started?
I started in the late 90's with a weblog — before we all dropped the "we" — on a self built CMS. I moved on to be an IT worker on the PC side of things before switching to Mac and passing some web skills on to my Brother. In the mid '00s I ended up doing intranet development, technical writing, and Apple Technical Training for Canada's largest electronics retailer, while Darrell split off from a real estate marketing company to focus on freelancing. On April 1, 2012 we joined forces, I opened the New West branch Of Desks in the Network Hub, and he setup a 2nd desk at the soon to be Ledge Cafe in Squamish.
4. What are you currently working on?
We just launched our own site (ofdesks.com) on Monday and we're working with some clients to get their projects launched over the fall. We have some side projects on the go as well, our favourite being ofbeers.com, but you'll need to wait and see on that one. We are accepting new project this winter if you are looking for a nice site *wink*.
5. What made you decide to cowork at The Network Hub?
I'm a 5 minute walk from my home in Downtown New West and the River Market is a great place to work and relax.
6. Any advice you have for other entrepreneurs and small business owners?
To anyone that considers themselves a builder — stop reading about building and build something.
For more info on Wes Koopmans, please visit ofdesks.com or follow him on Twitter @weskoop.